Problem: It is time-consuming to keep track of prospects that haven't responded to my emails and need a reminder.
Solution: Sequence queues
What does it do? Sequence is a tool that queues up a series of emails and sends them as scheduled. The sequence terminates if the contact responds to your email or books a meeting using your HubSpot meeting link.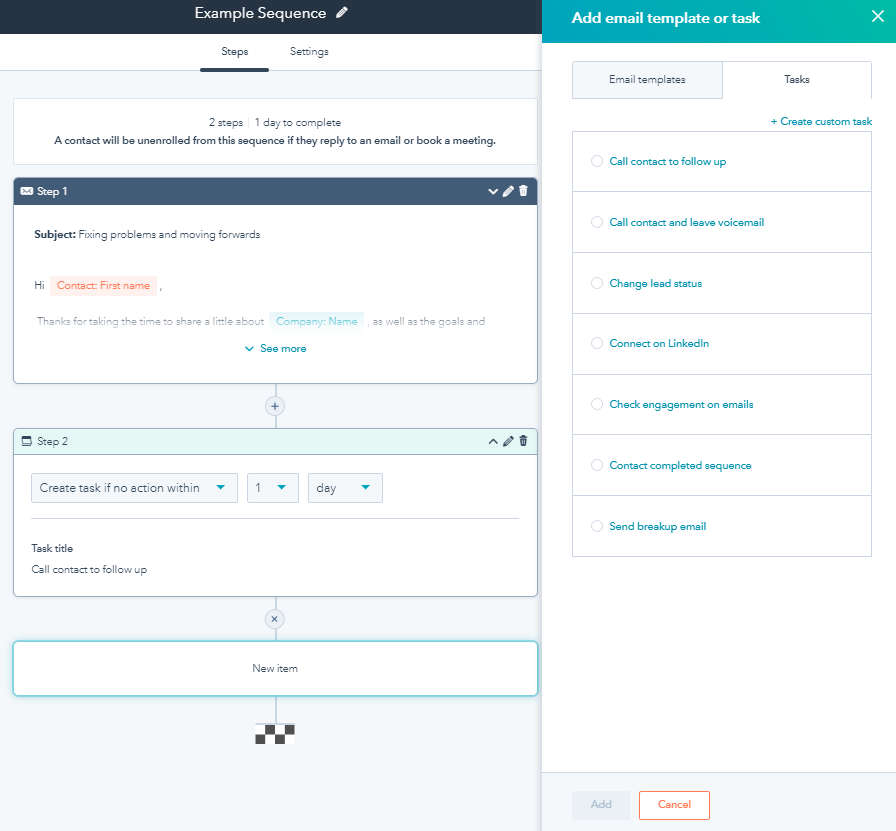 You can add single or multiple contacts to a sequence queue, and the possibility to personalize your email content for each contact remains. A sequence makes sure that your interactions stays personalized at all stages of the sales process.
The first template you create is the email you want to have a response to in the first hand. If your contact doesn't reply to your first email, the second template comes into use. You decide when you want the second email to be sent to a contact. When a contact replies to your email or books a meeting using your HubSpot meeting link, the sequence terminates. Each sequence is limited to five email templates, although you can add as many task reminders as needed.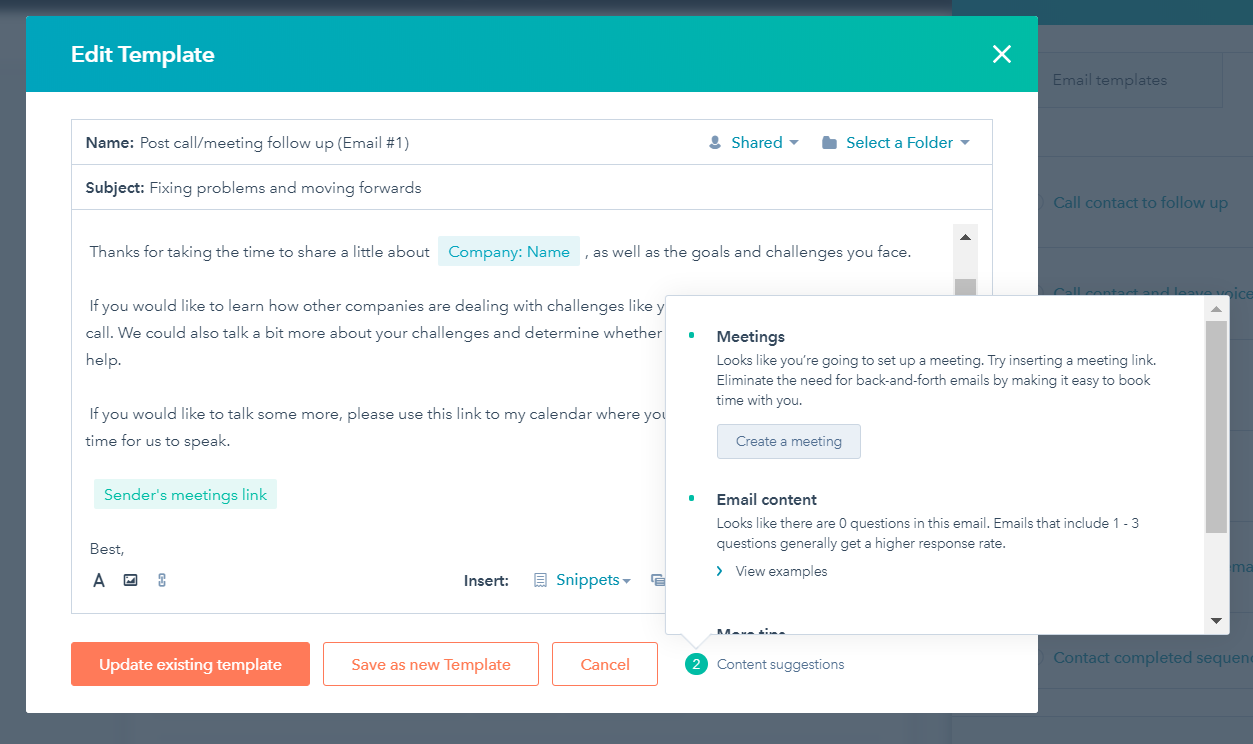 When an email has low personalization, you will notice a warning triangle in the right-hand corner of your email. By clicking on content suggestions, HubSpot gives you recommendations on how to improve your email. Sales email recommendations are the cherry on the top for increasing the quality of your outreach and ensuring you have a personal touch to each email.
Where do I find it? Sequence queues are available for Sales Hub Professional and Enterprise users only. If you are a Sales Hub Starter user and have access to sequences, you can use task queues to automate your sequence enrollment process. *source
Our Quick Tips Series is a blogseries focused on processes you can easily automate with HubSpot. We at Kaks.io Labs are strongly committed to make your success story happen and we are gladly here at your service. Leave us a message or book a meeting to find out what smart hubSpot solutions we can create for you. We'd love to catch up with you!