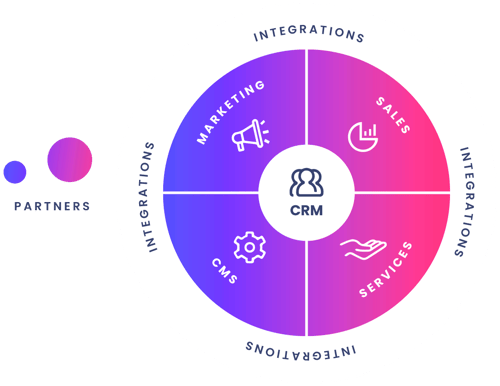 Growth through partnership
We have set out to build a network with the best, and nicest, players in the industry. We are also actively looking for SaaS partners who are seeking help to start their HubSpot journey. Our partner network also includes marketing, technology, and communications partner offices with whom we collaborate on our channel-independent customer projects.
Technical HubSpot expertise

to support your team

You can also request a quote for our support of the technical development of your HubSpot portal. Many content marketing and communications agencies need HubSpot technical support to manage their clients' HubSpot related technical projects. We are happy to help with integrations, migrations, and technical development of the system, such as building applications and extensions.
The most common types of partnerships
Shall we meet?
It would be great to meet and discuss how we could work together towards our common goals.
Whether you're looking for an integration partner to integrate your product into the HubSpot environment, or you need a technical HubSpot partner for your customer projects, don't hesitate to get in touch.