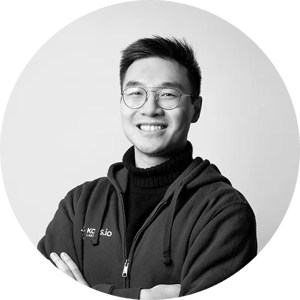 "I feel always supported by my amazing colleagues."
Công Tùng Phan
Full-Stack Developer, Team Lead at Kaksio Labs
I am very proud to be a member of Kaksio Labs team. I feel always supported by my amazing colleagues and I love the way the communication is transparent. The feeling when coming to the office is just great, like hanging out with friends, laughing, sharing knowledge and solving together the most challenging cases – almost like being in the escape room game! I feel like my words and opinions truly matter. I have the freedom to do my work in the ways that fit me the most and share my ideas how we could improve our processes. The big goal: be the most innovative technical HubSpot consultancy in the world, inspires me in my everyday work.
Didn't find the perfect vacancy from our open positions?
Don't worry, you can always leave us an open job application. Click the link below to submit your CV & cover letter.
World-leading
customer operations with HubSpot
Kaksio Labs is a certified, Diamond-level HubSpot partner. We create meaningful digital services on the HubSpot platform. We are dedicated to developing and deploying innovative HubSpot solutions.