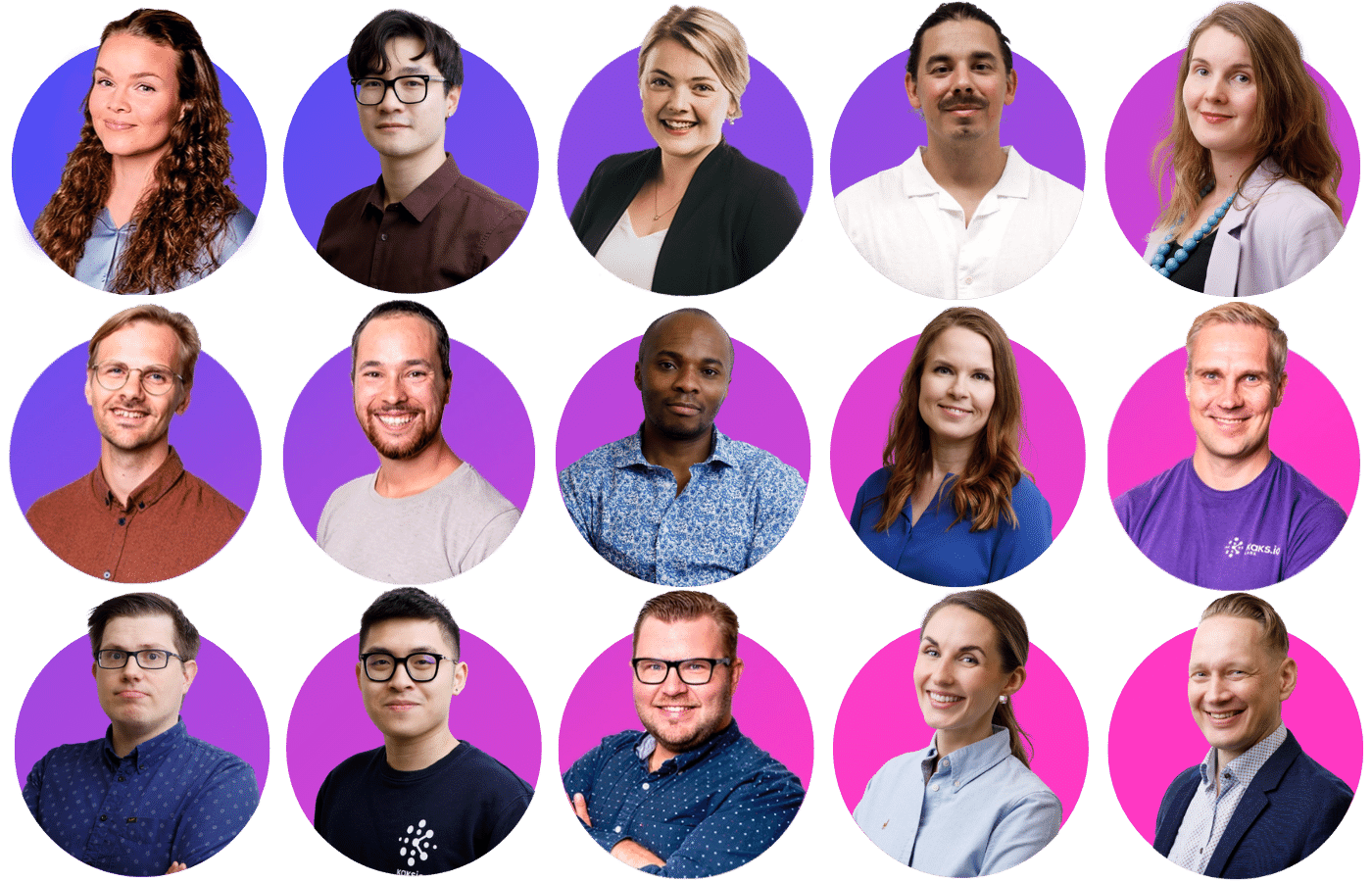 What is Kaksio Labs?
Kaksio Labs is a certified Diamond-level HubSpot partner that specializes in HubSpot development, integrations, and challenging deployments. We aim to support the growth of our customers and help build a sustainable competitive advantage by leveraging HubSpot technology. We specialize in the education, energy, technology and financial sectors.
Our mission is to be the most innovative technical HubSpot partner in the world.
We currently operate in Europe and North America.
See our introduction video here!
Why
choose us?
After all, technology plays a minor role when carrying through big organizational changes. Our goal is to create human HubSpot solutions for the world, as we believe that change is always driven by individuals. Our values freedom, pioneering, courage and empathy guide our daily work.
Our focus is on HubSpot technology, but above all, we want to understand our customers' business goals behind the desired changes. The foundations of Kaksio Labs are laid on design agency Vere Oy's ideology, and this legacy still affects today how we approach the everyday challenges of our customers.
Why HubSpot? We found out that HubSpot was often the best option for technology when driving business transformation for our customers. HubSpot aims to grow into a holistic ecosystem of marketing, sales and customer relationships. Our customers have selected us as their deployment partner especially in more demanding projects, where a deep understanding of the business, integrations and migrations play key role.
Want to join the team? Check out our open positions.
We are constantly on the lookout for talented HubSpot Consultants.
See our open positions or leave us an open job application.
Kaksio Labs team
Get to know our team and our experts
Kaksio Labs as a workplace
Interested to work with HubSpot?
Are you as excited about HubSpot as we are? Do you feel passionately about developing digital processes for marketing, sales, and customer service?
If your answer is yes, you may be the person we are looking for! At regular intervals, we look for suitable project managers, coders, and HubSpot experts who share the same enthusiasm and passion as we do! Review our open positions from the link below or leave your open job application by submitting the form.