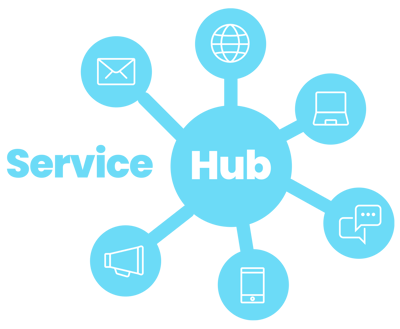 What is Service Hub?
The goal of the Service Hub is to create successful customer encounters by ensuring that the right information is always available to the right people. Ticket support requests from the customer interface, track customer service volumes, and interact with your customers in the channels most comfortable to your customers.
The structure of a deployment project

What does Service Hub deployment project include?
Kick-off meeting (1.5 h)

Specification workshop (2 x 3h)

Customer service and support process definition

Customer specific custom data field definition

Onboarding of the Service tools

Implementation of the customer support channels

Building and customizing the Knowledge base

Training for customer service administrators (3 h)
Are you interested in hearing more about our services?
Book an appointment with our expert
A five star partner
Co-operation with Kaksio Labs went smoothly all the way from the beginning. They were keen on learning our business and how HubSpot could support us on our way to improve our way of doing and naturally our online presence. We felt that we are in good hands through out the project. The schedule was pushing us to reach the targets - a very optimistic timeline ended up as a realistic one. Kaks.io Labs is a correct partner for you, if you want your project to be ready on time. The team working with us had a great experience on different business, but also were totally professionals what comes to HubSpot. We really enjoyed the ride with them and to be honest the journey has just begun.
Tuukka Leppänen
Interface, CEO