Case: Nard
Nard AS is a B2B agency in Norway with expertise in IT services, software / SaaS, finance and ERP. They help customers grow with marketing that creates trust and generates leads
Starting point

Nard wants to able to provide HubSpot development and configuration services to support their customers. The company also sees a need for technical integration and migration services.

Challenge

Lack of technical know-how and resources to scale own and customers' business efficiently enough.

Solution

To partner up and star a close cooperation with the tech-focused HubSpot partner agency, Kaksio Labs.
How a HubSpot Agency can Scale with a Technical HubSpot Partner
Ease of use and easy deployment has been the key advantage of HubSpot since the early days. However, as the platform evolves and becomes more multidimensional, it eventually becomes more complex.
Many companies in the HubSpot Ecosystem have their core competence originating in developing marketing and sales: consulting, growth hacking, and content creation. Today, customizing certain modules or functionalities is not always enough. The challenge is to overcome isolated tools and systems, dirty data, and processes rooted in history.
Nard recognized the need to be able to provide HubSpot development and configuration services to support their customers. They also see the need for more technical integration and migration services, and when they met Kaksio at the annual INBOUND in 2018 they discovered that they shared a common view on the important role of also the technical development of HubSpot.
"We do recognize the need to build our technical expertise to a certain level. We also recognize the need to focus on building on our existing strengths: HubSpot Marketing Hub, lead generation, and content creation. This is when a partner focusing on technical aspects of HubSpot steps in: to succeed in the future, the ability to scale is absolutely necessary," Jan-Kaare Moskaug, Partner, Nard.
Future Opportunities and Challenges with HubSpot
Most businesses today aim at agile, open and transparent ways of working. In practice, silos of information, data and power are not uncommon.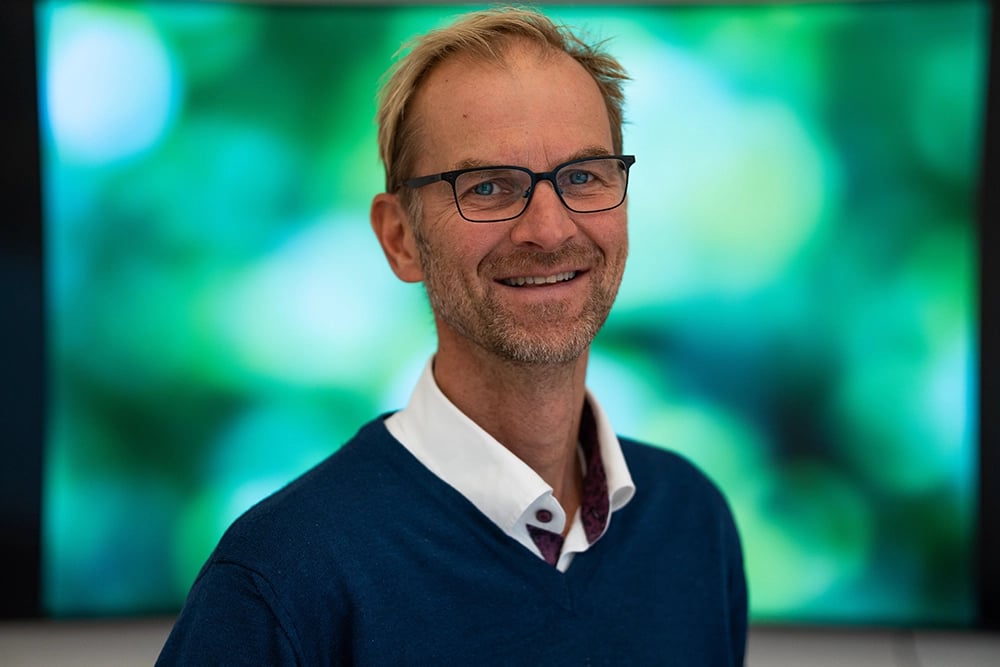 From a business point of view, Moskaug emphasizes the need for bridging the gap between marketing and sales in particular: customers are online and marketing has become an important player not only in creating brand awareness but also in creating quality sales opportunities. At the same time, a 360-view of a customer has become a necessity in building a first-class customer experience. These changes set requirements for systems supporting the whole organization. HubSpot offers a perfect platform for this. However, not all customers are alike: many tend to have "legacy" that needs to be addressed organisationally and technologically.
According to Moskaug their customers are from a more technical point of view looking for ways to break down silos in three areas:
Improving data integrity.
Going from a single HubSpot module to HubSpot as a platform.
Integrating HubSpot with other solutions such as ERP.
The HubSpot Operations hub, introduced in April 2021, addresses all of these silo-generated challenges. The OpsHub is designed to align businesses around clean and connected data, make processes efficient, and empower people to spend more time on tasks improving revenue streams instead of repetitive or overlapping data tasks.
Evolving HubSpot Ecosystem
As opportunities HubSpot provides increase at an accelerating pace, it eventually becomes more complex and difficult to at all times be able to on top of. At the same time, the diversity of customer needs increases as most businesses have identified the must of digital transformation. This leads to increasing requirements they have for agencies.
Mastering one or a few aspects of HubSpot is no longer enough, as all-in-one and single point of contact are what customers are looking for. Moskaug says that for them, as an agency, being able to offer technically advanced customized solutions and integrations is a must-have to succeed in the future. At Nard they are investing in steepening their learning curve on HubSpot, as well as working in close cooperation with a tech-focused HubSpot Partner, Kaksio.
Kaksio as a Technical HubSpot Partner
Businesses often recognize the need for clean data and getting rid of silos. However, according to Moskaug, the picture gets more complicated and blurred with systems integration. Whereas sales and marketing people don't deny the need for integration, they are often unwilling to take ownership of what they see as an IT project.
Furthermore, Moskaug admits that integration is high tech, and as such requires deep and wide technical knowledge, and the ability to speak and understand tech that keeps evolving.
"Kaksio has proved their deep understanding of HubSpot and how it integrates with platforms like Microsoft Dynamics and other systems that our customers use. With their structured approach and documented "best practices" we have managed to support our clients in many ways," Jan-Kaare Moskaug, Partner, Nard.
Moskaug says they also appreciate the fact that Kaksio is not looking for quick wins but rather building a long-term win-win-win relationship for all parties: the end customers, Nard as a partner, and themselves. The only thing they plan to do differently in the future, he adds, is that Nard will onboard Kaksio from the very beginning onto their technically oriented or demanding customer projects.