Case: Metroc
Metroc is a start-up company founded in 2019 that creates an AI powered database bringing together all the ongoing construction projects in Finland and in Sweden. With the platform Metroc helps companies find new customers and discover their business possibilities in new construction projects. Currently Metroc serves approximately 300 construction businesses including construction companies, suppliers, designers, contractors and maintenance companies in Finland and in Sweden.
Starting point

The current CRM platform in use does not meet the needs of the growing business. Sales and marketing data is split in multiple systems and can not be analyzed or utilized efficiently enough for business development.

Challenge

No internal resources for process design or the challenging data migration and CRM platform implementation within a tight schedule.

Solution

Cooperating with technical HubSpot partner, Kaksio Labs who helps with the data migration from Pipedrive to HubSpot, customizes HubSpot to meet the needs of the company and trains the Metroc team to utilize HubSpot efficiently in sales and marketing.
Sometimes the basic functionalities of a CRM platform do not meet the needs or support the goals of a growing business. In that case, it may be that the data can't be utilized efficiently enough and so both the internal processes and customer experience may be negatively affected. This was pretty much the starting point at Metroc as they began to map their options for a new more comprehensive CRM platform.
They were looking for an agile CRM system that could provide a unified view of the entire customer journey for both sales and marketing teams. They were especially hoping to streamline their marketing and automate most of their sales and marketing process phases. At the time Metroc's sales team was using Pipedrive where they had a huge amount of valuable data stored. Email conversations, meeting memos, contacts and other data were desired to be moved to the new system as they were. While sales reps were using Pipedrive, the marketing team didn't have any kind of CRM system in use but instead they were using multiple different systems to manage the marketing actions. This obviously was taking huge chunks of the marketing reps' time but also made it difficult to analyze and utilize the data in order to develop marketing and the entire business.
After the careful consideration of different CRM platforms Metroc chose HubSpot CRM based on the comprehensive features the platform has to offer.
"HubSpot is offering everything we need for customer relationship management and marketing. We were looking for an agile and easily customizable platform that meets the needs of our company. We also believe that as HubSpot is constantly evolving it will be providing us everything we need also in the future even if our processes would change", says Hannes Laukkanen who is responsible for marketing at Metroc.
How to migrate data from Pipedrive to HubSpot with a tight schedule?
According to Laukkanen the challenge was that Metroc didn't have internal resources to carry out a comprehensive CRM implementation project. In addition to that there was a lot of data to be moved from one system to another and all the information was crucial to stay invariable. As a start-up company their way of working is usually quite rapid so they were willing to implement the new CRM system as fast as possible which also led to a quite tight project schedule.
"We wanted everything to succeed at once and all the data to be moved to the right place in the right form. There were thousands of contacts that we wanted to have fast and smoothly in HubSpot.
So, team Metroc was in need of a helping hand. They needed help both with the HubSpot implementation and data migration from Pipedrive to HubSpot. The goal was to implement HubSpot as part of their everyday business tool kit and as part of their processes so that every sales and marketing rep would have the same view of customer relationship management related information.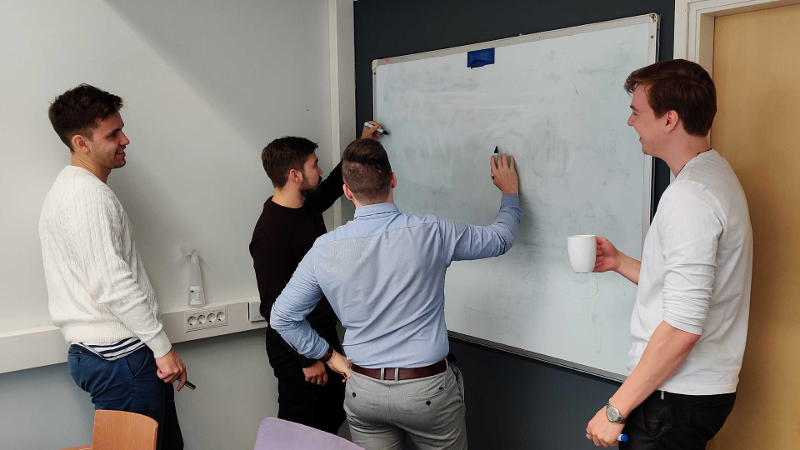 Teaming up with HubSpot partner to execute the challenging data migration and HubSpot implementation
Already when planning the project Metroc knew they wanted to execute the project with a reliable and agile HubSpot partner. After a careful mapping of the partners they chose Kaksio Labs because of their expertise in challenging migrations.
"We did browse different options but the turning point was seeing Kaksio Labs' webinar where they talked about migrating data from Pipedrive to HubSpot. That's when we knew they were the right partner for the project. Metroc has an active sales organization so the webinar topic firstly raised our interest and secondly strengthened our decision that Kaksio is indeed a very capable partner in building the different elements of the sales pipeline in HubSpot", Laukkanen reminisces.
The transition from Pipedrive to HubSpot went smoothly and according to the project plan. Kaksio Labs held HubSpot trainings for the team and made sure the platform is customized to meet the needs of Metroc's sales and marketing processes. It was essential that every member of the team would have a unified view of the customer relationships and the customer management could be done easily in the same platform in the future. The schedule was quite tight but the project was executed efficiently and according to the project plan.
"Technically transitioning to HubSpot was easy even though all the functionalities are not identical compared to Pipedrive. For example, migrating the emails from Pipedrive to HubSpot was quite a challenge but Kaksio kept on coming up with solutions and proposed alternative ways of proceeding so that we could utilize the data in the best way possible in the future", Laukkanen says.
Team Metroc is extremely satisfied and happy with the data migration as all the data was migrated smoothly and efficiently from Pipedrive to HubSpot. Implementing the platform went also according to the plan and using HubSpot has come up to expectations according to Laukkanen.
"HubSpot implementation and the platform itself has come up to expectations. Obviously there has been so called growing pains since not everything is identical compared to Pipedrive from the sales perspective. These are of course more platform related issues that have solved themselves with time. I think it's amazing that HubSpot constantly evolves as a platform."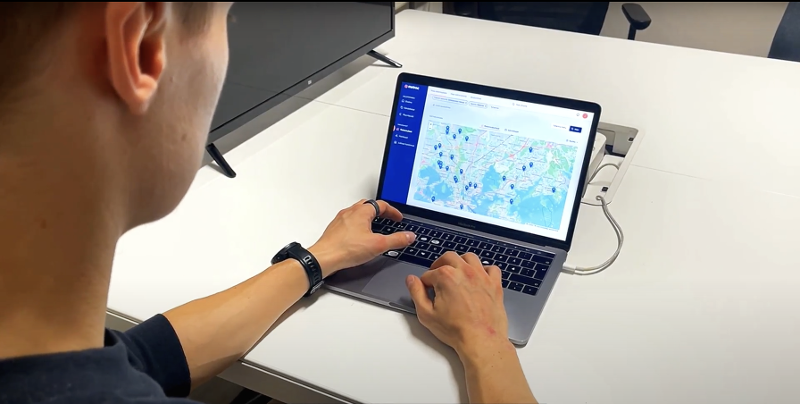 Centering the customer relationship management and data in HubSpot brought efficiency and transparency
HubSpot as a platform has increased work efficiency and improved communication in the team. Sharing the tasks is more organized now since everyone has the same view of customer relationships. In addition to sales, there are lots of possibilities for advanced marketing as all the marketing activities, such as emails, social media and advertising can be managed in HubSpot.
"Sales, marketing and customer success representatives work within the same platform which has remarkably improved the data accessibility and transparency. Internal communication has become more efficient and sharing tasks is easier as everyone has the same, unified view of customer relationships. We believe that our business is now also more transparent for our customers and the customer experience has improved", Laukkanen says.
Team Metroc praises Kaksio Labs' team for efficient and seamless teamwork in the project. Laukkanen highlights that cooperating with the right partner pays for itself and is a reasonable choice in comparison to trying to complete the challenging data migration and HubSpot implementation alone.
"Working with Kaksio Labs was very pleasant and seamless. Everything went according to the plan from the very start; from mapping the needs till the data migration and finishing the project. Their way of working was very responsive and active and I especially liked the way communications were operated in the shared Slack channel. The entire project went well and according to the schedule. We really got all the benefits of the HubSpot partner we were looking for and Kaksio's expertise really came up to our expectations."