Kaksio Labs keeps growing: The consulting team gains strong technical HubSpot knowledge and important sales experience
News Sep 22, 2022
During the past months Kaksio Labs team has grown remarkably as consultants and professionals with strong HubSpot knowledge and technical expertise have joined the team. Riku Mikkonen has started as a HubSpot Consultant along with Lotta Laukkanen and Noora Ruuskanen who both work as freelancers. The tech team was strengthened by Full-Stack Developer Yoseph Alemu. The new team members are particularly specialized in the HubSpot CRM and marketing automations and will definitely bring experience and vision on sales, marketing and technical data oriented development work into the team. For us at Kaksio Labs it is extremely important that every team member has the ability to work as they prefer and that's why the consulting team includes professionals working both in-house and as freelancers. This practice also enables the best and most suitable consultants to be chosen for customer projects according to their expertise and business understanding.
The HubSpot CRM consultant Lotta Laukkanen understands the business value of user experience and enjoys working with well-designed technical platforms
Lotta Laukkanen works as HubSpot CRM consultant at Kaksio Labs specializing mainly in HubSpot Sales Hub deployments and data migrations.
"In addition to Sales Hub deployments I've got to explore the Marketing and Service Hub deployments. It's been great learning new things and to jump outside my comfort zone", Laukkanen says.
Laukkanen has gained previous experience with HubSpot both as an entrepreneur and as a customer, as she has been onboarding the HubSpot platform and worked as system administrator at the technology company Firstbeat.
"It's great being on the other side of the table as a consultant now. Through my experience I can easily relate to the customers during the onboarding process. I've worked on various projects with HubSpot CRM both as an entrepreneur and in my previous role at Firstbeat. The business development role taught me a lot about reporting and HubSpot training to sales professionals."
In addition to CRM projects Laukkanen has done research on user experience and through it learnt not only the business value of the user experience in general but how she herself enjoys working with different, well-designed technical systems. She considers the research work as a huge advantage when it comes to HubSpot CRM deployments. Kaksio Labs team she praises for the team spirit and the trusting atmosphere.
"It's amazing to have the opportunity to learn and get to work in projects also outside one's comfort zone. At Kaksio Labs I'm surrounded by lovely people and I really enjoy working with the team. I always get the support I need and we can talk and joke about things with each other in the team. It's great knowing that my skills are respected and trusted", Laukkanen says.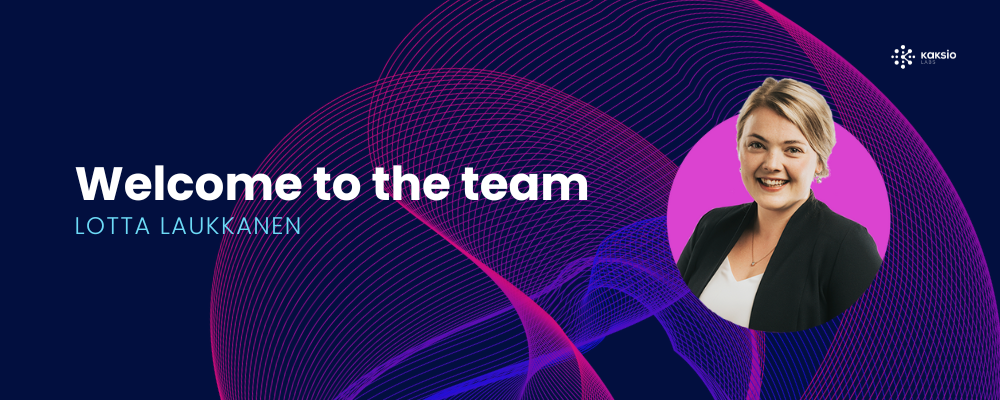 Riku Mikkonen knows the secret behind sales and marketing cooperation and finds the HubSpot consultant role as an interesting challenge
Riku Mikkonen has started as a HubSpot Consultant, sharing his knowledge especially on data oriented marketing.
"I work as a HubSpot Consultant at Kaksio Labs, specializing in marketing automations. My aim is to solve customer problems with marketing automation and help them build data oriented marketing solutions", Mikkonen says.
Mikkonen has a versatile background in B2B software companies where he has not only learned the importance of sales and marketing cooperation but also a lot about data proven marketing solutions. In addition to marketing automation Mikkonen also knows his way around CRM platforms and has become familiar with HubSpot in his previous roles. The path to the current role at Kaksio Labs hasn't, however, been coincidental. As Mikkonen has previously mainly focused on in-house working he sees the consultant role as an interesting opportunity.
"Every time HubSpot is being talked about, the topic of HubSpot partners comes up. Kaksio Labs is the leading technical HubSpot partner in Finland and working in the company seemed like the perfect fit for my career."
According to Mikkonen the welcome at Kaksio Labs has been extremely warm.
"Kaksio has a lot of interesting projects and clients and the entire team is filled with diverse professionals. I'm certain it will soon feel like I've always been part of this team", Mikkonen says laughing.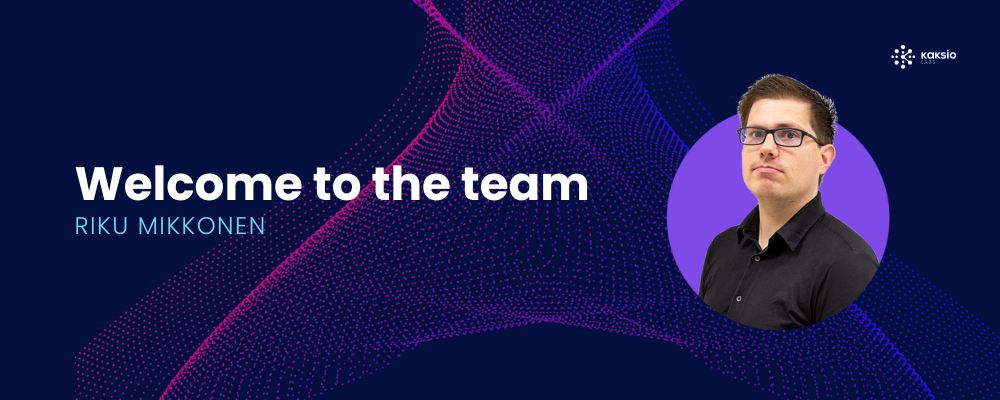 The business and sales specialized HubSpot consultant Noora Ruuskanen is enthusiastic about analytic work and Excels
Noora Ruuskanen has just recently started her own business as HubSpot consultant and now strengthens Kaksio Labs' team with her sales and business development expertise.
"I work as a HubSpot Consultant at Kaksio Labs, specializing in CRM deployment projects and sales and account management related tasks. In my previous roles I've gained knowledge in the HubSpot Sales platform so the sales projects and HubSpot training are my specialty."
Ruuskanen knows her way around HubSpot very well as she currently works as the system administrator and is responsible for sales operations at technology company Firstbeat. As consultant Ruuskanen is analytic and enthusiastic about excels and brings a lot of versatile insights both on sales and on different industries to the team.
"I've previously worked with many sales related tasks such as training the sales professionals. In addition to that I have a lot of experience in the SaaS industry and background in sports sciences. I'd describe myself as someone who's very attracted to detail and trivia and well, I got to admit that Excel does have a special place in my heart", Ruuskanen laughs.
First impression of Kaksio's team has been very positive and welcoming according to Ruuskanen.
"I've felt very welcome in the team and I enjoy working with the team. Even though I don't live in the Helsinki area, communicating with the team members has been seamless and easy."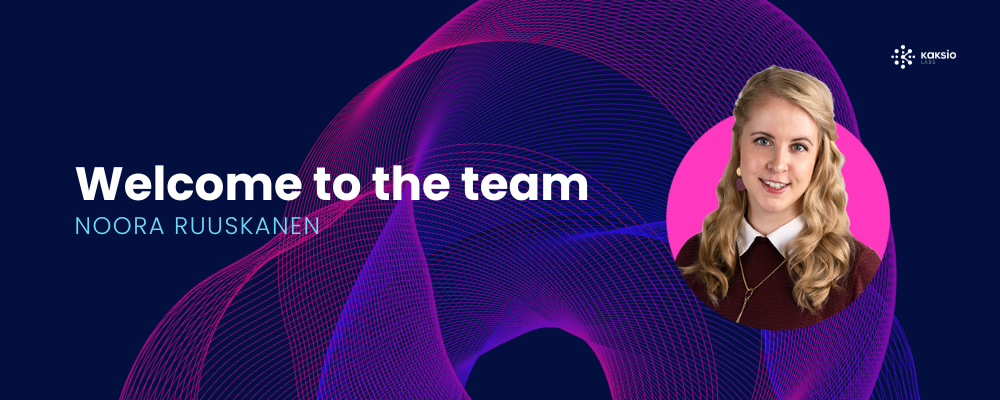 The self-taught Full-Stack Developer Yoseph Alemu is excited about new opportunities with HubSpot
Full-Stack Developer Yoseph Alemu works with versatile technical development related projects and tasks at Kaksio Labs.
"I'm a Full-Stack Developer specializing mainly in integrations and the custom HubSpot CMS website management built for customers."
Previously Alemu worked in the aviation industry and became familiar with the fast-paced working environment. As a coder he is self-taught and got interested in technical development by reading books and listening to online classes. According to Alemu the work at Kaksio Labs, however, has taught him more than he could have ever imagined.
"I have a background in the aviation industry where working was intense and time-sensitive. I can't say I enjoyed that work but I learned a lot doing it. As a developer I didn't have previous experience with HubSpot but I've already learnt so much about it. The technical team at Kaksio Labs knows HubSpot entirely and I'm continuously learning from them."
Alemu enjoys working in a small team where support is always available and everyone has the opportunity to learn and put their skills in use within different projects.
"It's so great that I get to work with technology (HubSpot) not all developers have experience with. Working at Kaksio Labs has been amazing and I couldn't have asked for a better place to start my Developer career."