Today we are excited to announce a partnership with Dear Lucy – a company that designs intelligent yet user-friendly business intelligence solutions for business decision makers and their teams.
As part of our mission, Kaks.io is building an extensive partner network with companies offering value-adding technologies to integrate into the HubSpot platform. Together, Kaks.io and Dear Lucy aim to help companies using HubSpot to visualize their sales and marketing data to maximize the full-potential of data-driven decision making.
Dear Lucy has a "plug & play" integration to HubSpot and it offers both ready-made and custom BI-solutions for sales and marketing. In addition, Dear Lucy integrates with many other popular enterprise systems for project management, web analytics, social media, HR and finance.
"Dear Lucy integrates effortlessly with HubSpot and we were attracted by its visual look and feel and great usability," says Aleksi Lehtola, the Head of Operations for Kaks.io. "We wanted to partner up with Dear Lucy as our core customer audience is very similar – growing technology companies with international ambitions," comments Juha Leppänen, the CEO of Kaks.io Labs.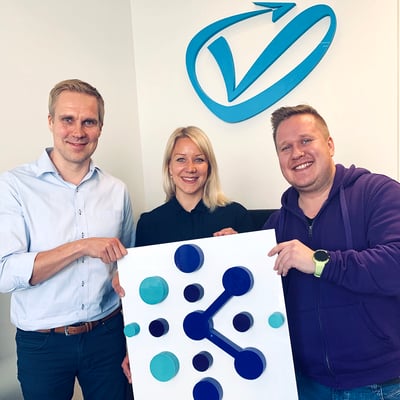 Kaks.io Labs is a digital agency that develops meaningful digital services with its customers. Kaks.io is HubSpot Platinum tier agency and it differentiates itself with strong technical expertise. Kaks.io is helping fast-growing companies in global markets by turning their strategy into measurable actions utilizing HubSpot Platform.
"Kaks.io came across as an innovative and ambitious organization and we seem to share many of the same values and visions for the future," comments Taina Sipilä, the CEO of Dear Lucy. "The HubSpot ecosystem is currently evolving very quickly, and Kaks.io seems like a great partner to work with on creating world-class digital services for our customers."
For additional information, please contact: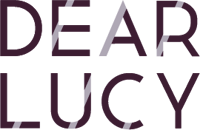 About Dear Lucy
Dear Lucy designs intelligent yet user-friendly business intelligence solutions for business decision makers and their teams. Dear Lucy draws data from popular enterprise systems, calculates critical KPIs and shows trends and predictive forecasts on real-time, responsive dashboards. Dear Lucy is a privately owned scale-up company with customers in the Nordics, the UK and the US. Dear Lucy is headquartered in Helsinki, Finland.
Taina Sipilä CEO / Dear Lucy
taina@dearlucy.co
www.dearlucy.co

About Kaks.io Labs
Kaks.io Labs is part of Vere Ltd, which is Finland's leading business design company founded in 2015 with a mission to create growth for its customers. Kaks.io is investing strongly on internationalization and aiming to extend the market presence through strategic partnerships to US and Singapore by the end of the year.
Aleksi Lehtola Head of Operations / Kaks.io Labs
aleksi@kaks.io
www.kaks.io
Are you planning on boosting your business with the best CRM, marketing automation and CMS platform in the world? Have a chat with us we'll tell you all about HubSpot in a nutshell!