Download the free guide
A guide to successful HubSpot CRM deployment
What is HubSpot like as a CRM system and what has to be taken into account before starting the deployment process?
For one CRM is a splendid tool whereas the other takes it as frustrating extra work. However, a good and suitable CRM system has its perks - it supports the daily work, automatizes numerous work phases and enables the transparency of the key figures for everyone in the organisation. Our practical guide goes through the steps to a successful CRM system deployment and lists the things you need to take into account before and during the process.
What the guide offers you:
Thorough description and steps to a successful CRM system deployment
Expertise-level tips to each phase of the CRM deployment project
Practical know-how about HubSpot as a CRM system
Tips and tricks to CRM project resource management
Experience and thought about CRM deployment project with a technical HubSpot partner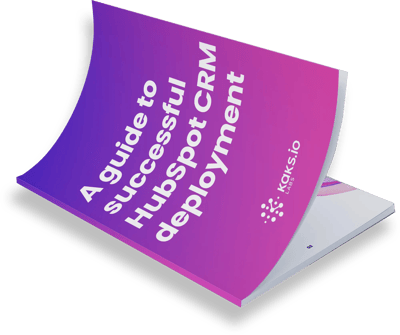 "CRM system deployment should be seen as a change process. The deployment process is about developing the sales and marketing operations models and above all, developing the whole customer lifecycle management."
Citation from the guide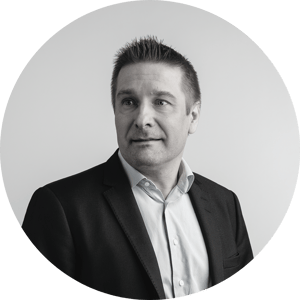 Kaksio helped us to define, implement and set-up new CRM in short time
We decided to make our sales funnel more transparent and measure our success at all times. Kaksio helped us to finetune the sales funnel and processes as well as implement HubSpot CRM with sales features with extremely agile ways of working. We appreciated Kaksio's deep knowledge in automating sales and in understanding HubSpot . Highly recommended!
Juha Raumolin
Jay Solutions